WE SELECTED JOHAN TO SELL OUR HOME!

DECEMBER 25, 2019
I researched about 40 agents beforehand & out of all of them, we selected Johan to sell our home. He has a degree & with his experience as a loan officer, an appraiser & now a realtor, his wealth of knowledge is insurmountable. Upon first meeting, he was promptly on time, had a pamphlet of estimates & comps of the house. We discussed on how to make the house presentable, including staging & marketing strategies such as pricing it appropriately. He was very positive & upbeat which is important in this industry. We wanted to remodel our home, Johan has the network of handyman, landscaper, painter, etc to accomplish the task. He was assisting the landscaper throw trash & even paint the house, he isn't scared to get dirty by no means. He facilitated & coordinated to ensure that the remodeling project went smoothly.
We had a buyer's realtor who was hard to handle but Johan managed to negotiate properly & stayed professional all throughout. Moreover, we always felt like he was on our side. He's an advocate & always gives us proper perspective when things seem to go sour. The best part is after putting the house up on the market, we closed within 2 weeks & we got way more than the asking price. What else can we ask for?! If there's a 10 star, we'd like to give Johan a 10 star. We're so glad we trusted Johan to sell our home, we couldn't be any happier. Thank you Johan, you're AWESOME!!!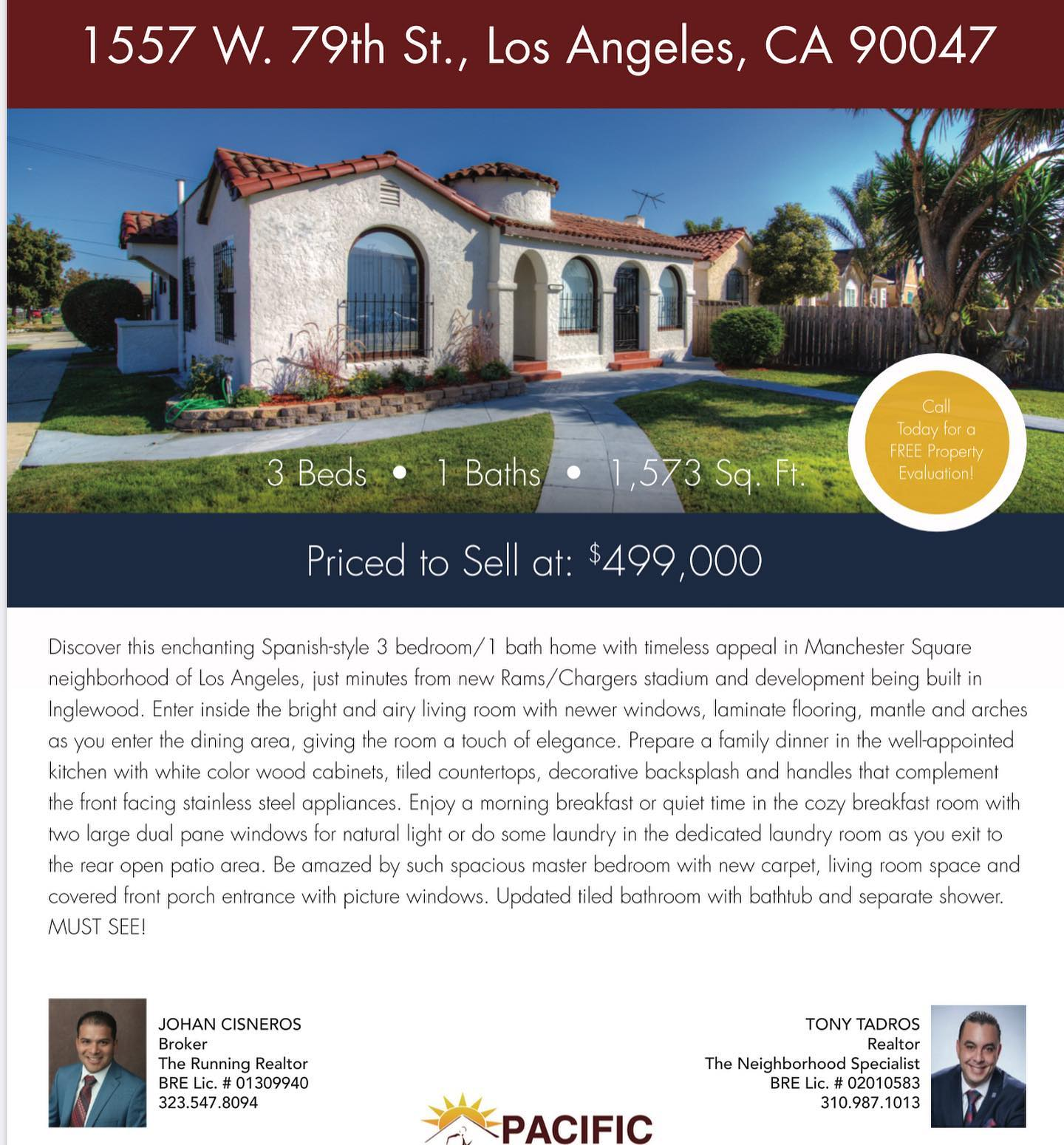 BY Apple C. (1557 W. 79th Street, Los Angeles CA 90047)
---
JOHAN CISNEROS WENT ABOVE AND BEYOND TO SELL OUR PROBATE HOME IN HAWTHORNE CA!

DECEMBER 23, 2019
Johan Cisneros went above and beyond to sell our probate home in Hawthorne CA. My Wife, Brother in-Law and I would like to recommend Johan to anyone considering to list their home for sell!! Hands down service is what you will get from Johan. Thanks again, Johan for your time and sacrifices you put into listing and selling the Hawthorne home. Hats off to the Running Realtor!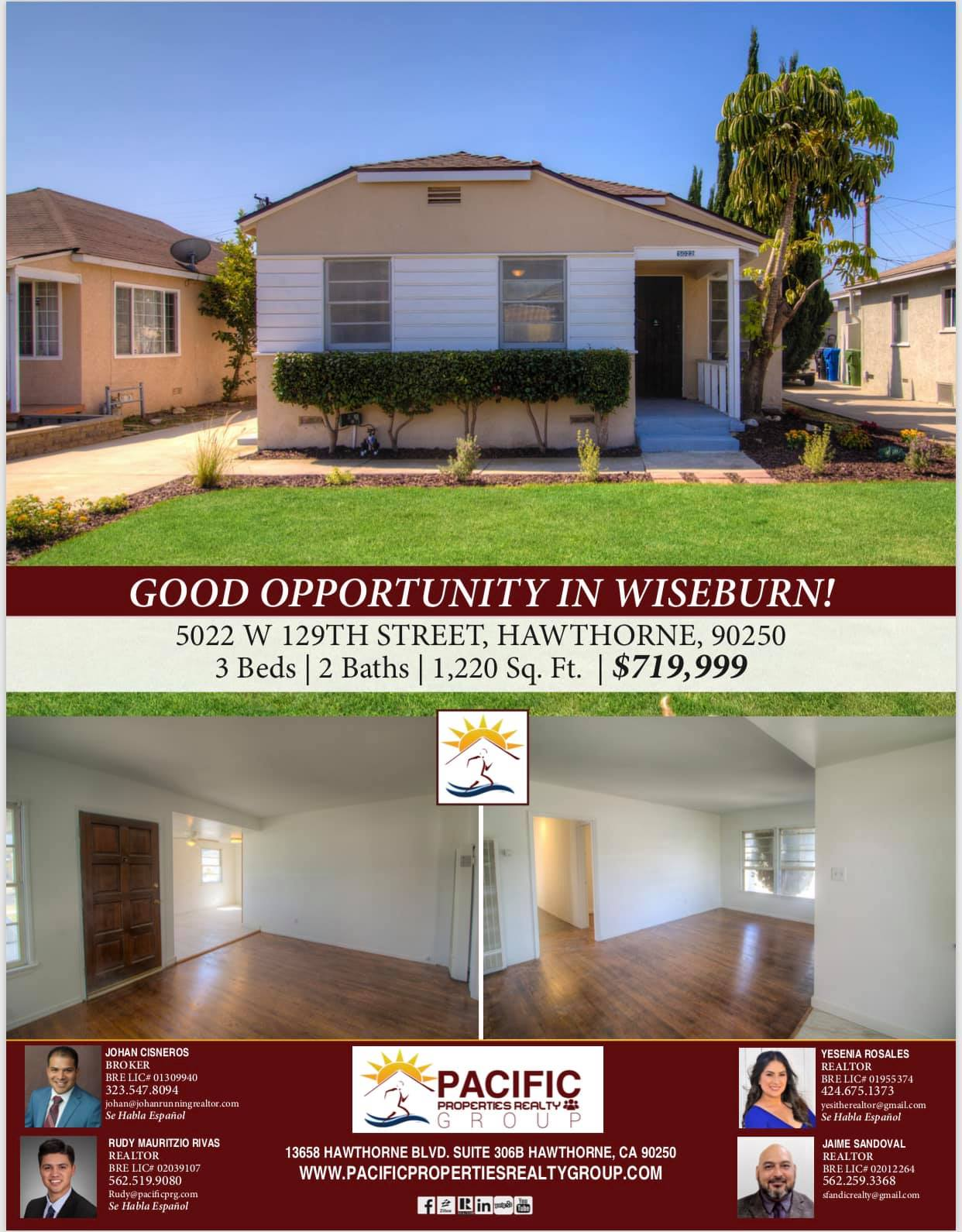 BY MICHAEL V. (5022 W. 129th Street, Hawthorne CA 90250)
---
THIS WAS BY FAR THE QUICKEST AND EASIEST TRANSACTION I HAVE EXPERIENCED!

NOVEMBER 21, 2019
Mr. Cisneros is the best realtor I have come across. My family had a situation were we needed to sale our grandmothers house quickly, so we would have the funds to move her into her new assisted living home. I had contacted Mr. Cisneros prior to my arrival to California, (my sister had found him based on his ability to sale fast and over asking) at that time he was very helpful and ready to get the ball rolling once I arrived. He had the house on the market within a week of my arrival. We had lots of work to do to get the house ready to sale and he took the time out of his busy schedule to put mulch in the planter beds, he had his handyman come right away to fix something that needed to be done. The open house went fabulous. We had an offer the first day and many offers that weekend. We ended up taking the first offer and we closed without a hitch. This was by far the quickest and easiest transaction I have experienced. He is very knowledgeable, professional in every aspect of this transaction.
Thank you Johan for helping make this a stress free time.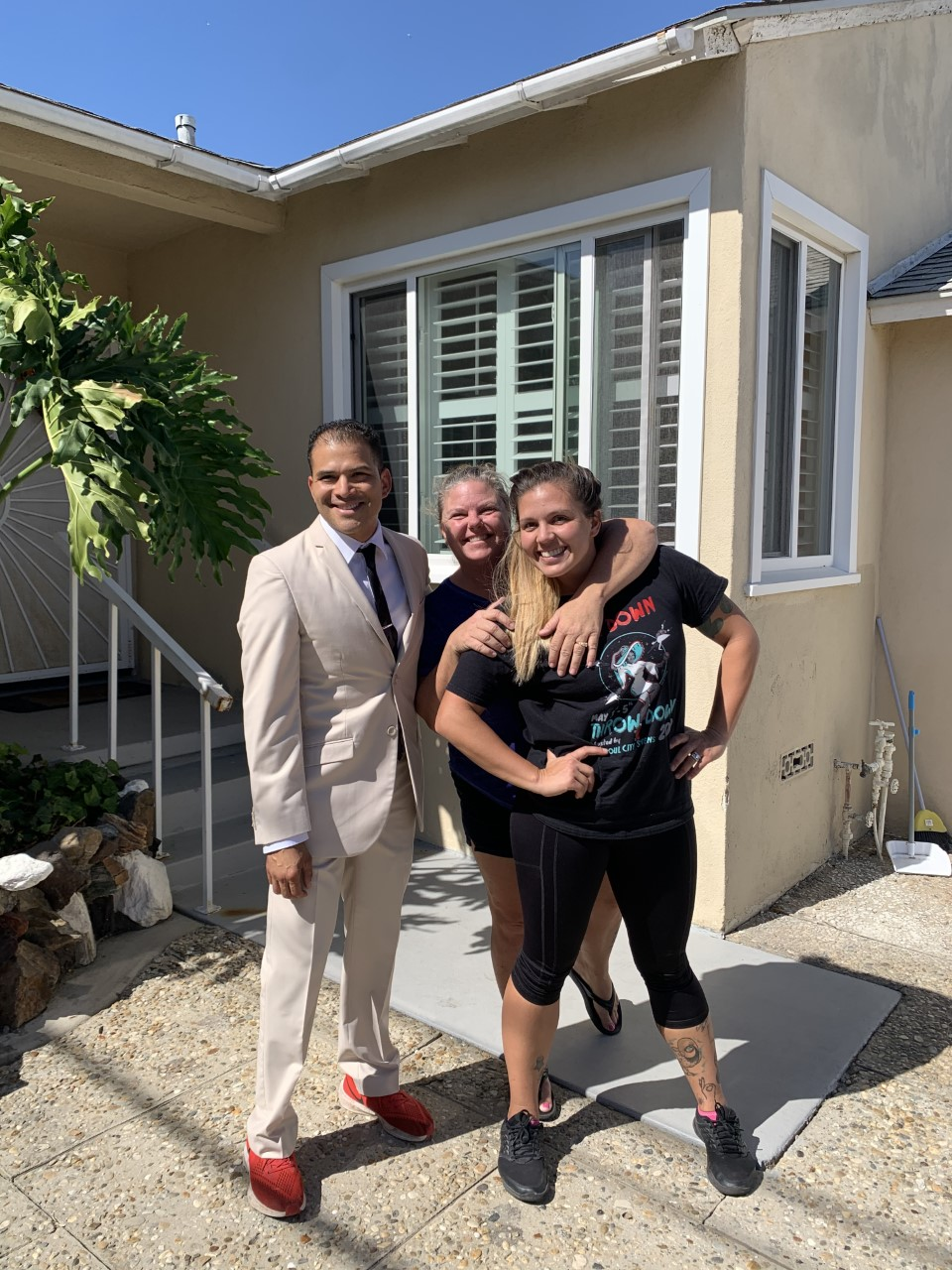 BY CINDY BURKE (14617 ROXTON AVE, GARDENA CA 90249)
---
Johan sold my house in 30 days for $30,000 over the asking price.


JULY 10, 2019
Johan sold my house in 30 days for $30,000 over the asking price. My family and I were very happy with the quick sale. Everything was done professionally with a personal touch. I would definitely recommend Johan and his company.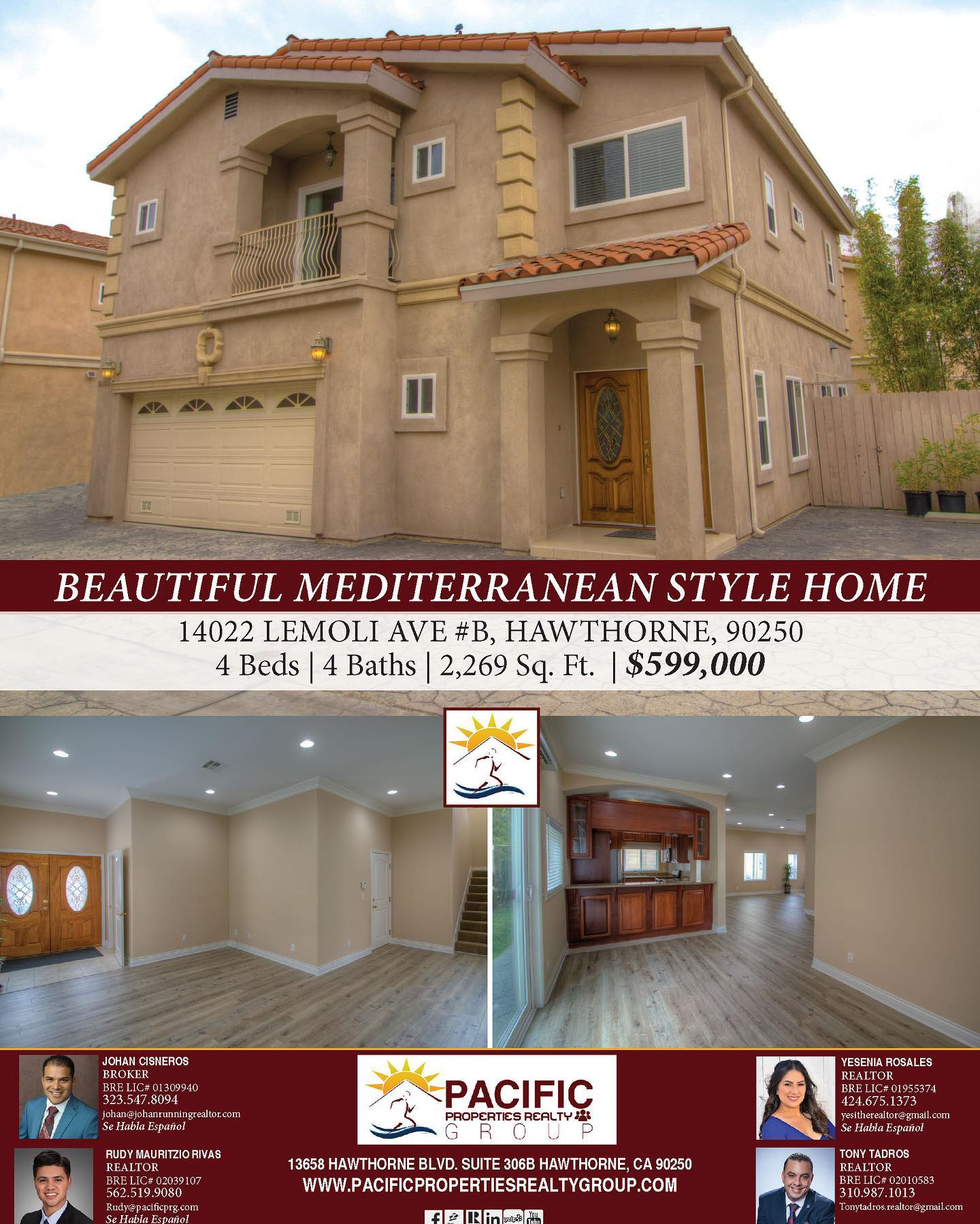 BY SANG OH (14022 LEMOLI AVE, UNIT B, HAWTHORNE CA 90250)

---
The property sold at top dollar and in less than 2 weeks after listing!


MAY 16, 2019
Johan Cisneros exceeded my expectations in selling our townhouse in Santa Clarita, CA He explained his plan and the process, kept me informed every step of the way and the results were outstanding. The property sold at top dollar and in less than 2 weeks after listing. I would definitely use his services in the future.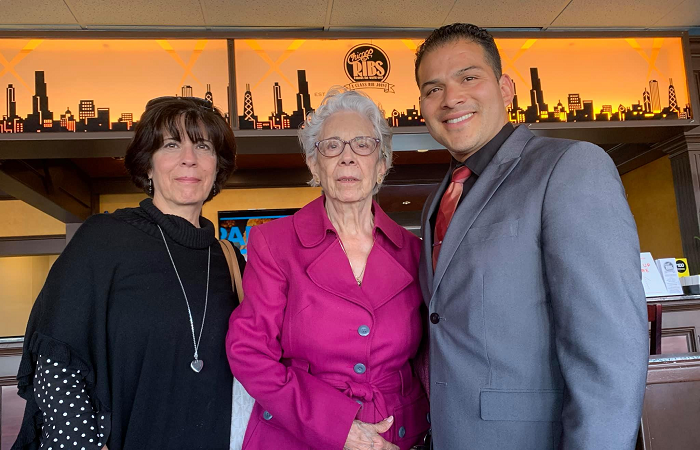 By Sofia Casillas & Ralph Martin ( 24014 BRIDGEPORT LANE, #45, VALENCIA CA 91355)
---
We will use Johan and his team of professionals again without hesitation!

NOVEMBER 15, 2018
We narrowed our realtor choices from 20 to 10 to 3 to 1-and Johan stood out like the shining, hard-working professional that he is and that we were praying for. My sisters and I were selling our parents home of 54 years. Johan carefully guided us and developed a strategy that resulted in multiple offers, a small bidding war, an escrow that went smoothly and us getting exactly what we wanted for the property. The team that Johan works with were all considerate, attentive to detail and respectful-like Johan himself. We will use Johan and his team of professionals again without hesitation!
We recently had the pleasure of working with Johan and his team to sell our family home. With professionalism, courtesy and a personal approach the experience was one of complete satisfaction. Johan brought a meticulous attention to detail that highlighted points of a sturdy yet aging house leading to several interested parties with solid offers, a rapid sales agreement combined with a smooth escrow that has left my family and I amazed and grateful!! Johan, Jairo, Yesenia, Tony...listing each and every member of a such a friendly hardworking team would be optimum but suffice to say working with them has been everything we could have wished for or expected-our Appreciation to You All!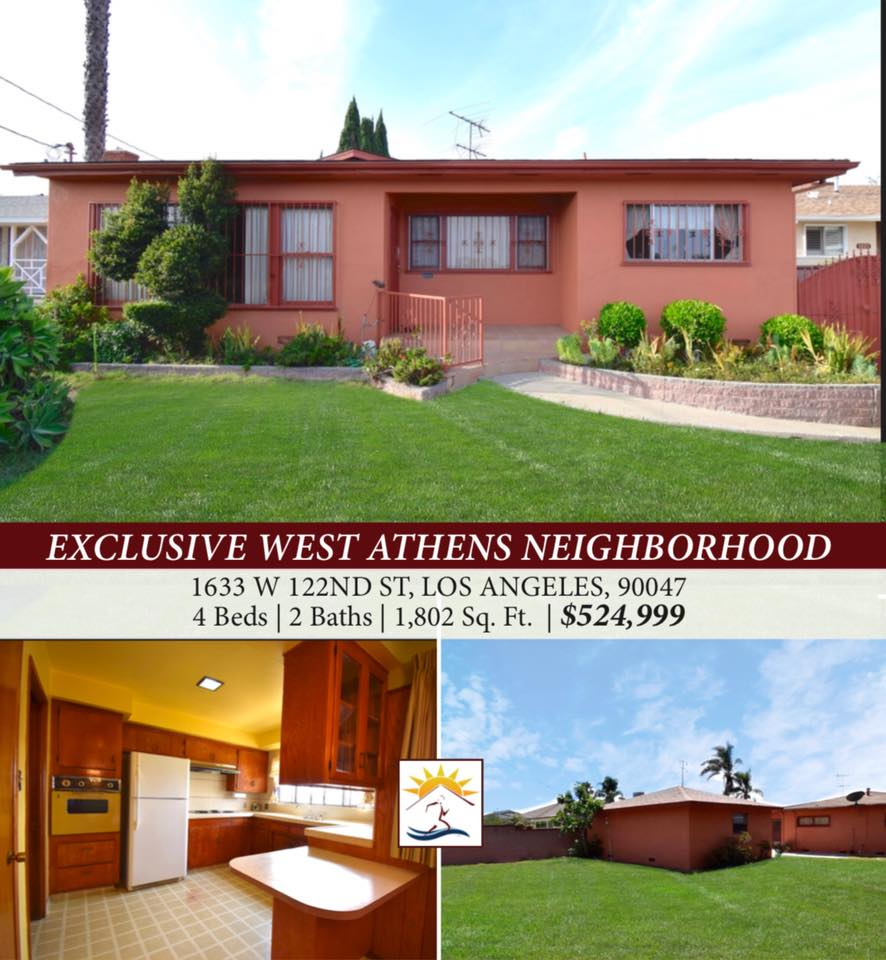 By Dione and Donna (1633 W 122nd Street, Los Angeles CA 90047)
---
He represented us with his expertise!

November 02, 2018
Johan Cisneros the broker with Pacific Properties Realty provided us with the utmost in professionalism, knowledge, and integrity in the sale of our church. He represented us with his expertise in a manner that made us feel comfortable by listening intently to our needs. The marketing and sale was in a timely manner with updates all along the way. I would recommend this broker (and already have) to anyone who needs an honest broker to represent them with the highest quality of integrity and wisdom. When he represents you he gives all of his attention and effort in helping you to reach your financial goals. I highly recommend Johan Realty. Thank you and bless you.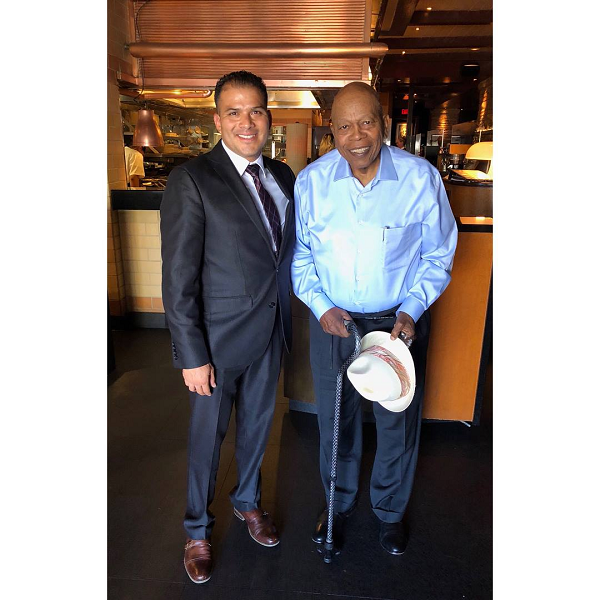 By Reverend James Satterfield (5879 Crenshaw Blvd., Los Angeles CA 90043)
---
Johan is one of the best real estate agents in the South Bay!
September 17, 2017
Johan Cisneros is probably one of the best real estate agents in the South Bay. Hiring Johan and his team is one of the smartest decisions my wife and I have ever made. Take fifteen minutes to meet with him and hear him out, it's definitely worth your time. I had always heard that selling a house is a lengthy, scary and sometimes perilous process but not with Johan. He and his team not only put us at ease and talked us through every step of the way; they went OVER and ABOVE The call of duty to get us the highest price possible for our home. We almost went with the same agents that have worked in our community for decades but upon meeting with Johan we knew that he was the best possible choice. He's young, energetic and works hard for every sale. He utilized all available online resources as well as social media. He has top-notch designers, photographers, and construction, all dedicated to making your house as appealing as possible to potential buyers. The open house went off without a hitch and we soon had multiple offers. I don't write many reviews and I certainly don't gush over people very often but Johan deserves the praise. He did extremely well by me and my family and cares enough to follow up and show genuine interest in us long after the transaction is over. I would recommend Johan to anyone and will undoubtedly be using him again in the future for any of my real estate needs.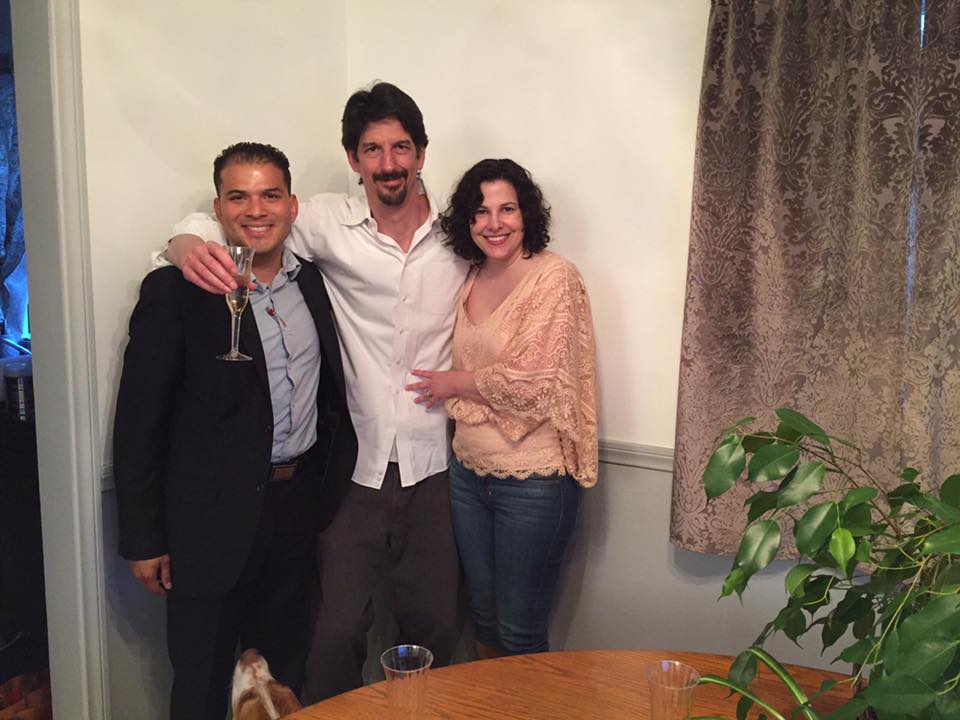 By Jordan and Susan (4912 w 121st Street, Hawthorne CA 90250)
---
Johan helped us sell our investment property!


September 10, 2016
Johan did a great job helping us sell our house in Hawthorne. We really appreciated all his hard work.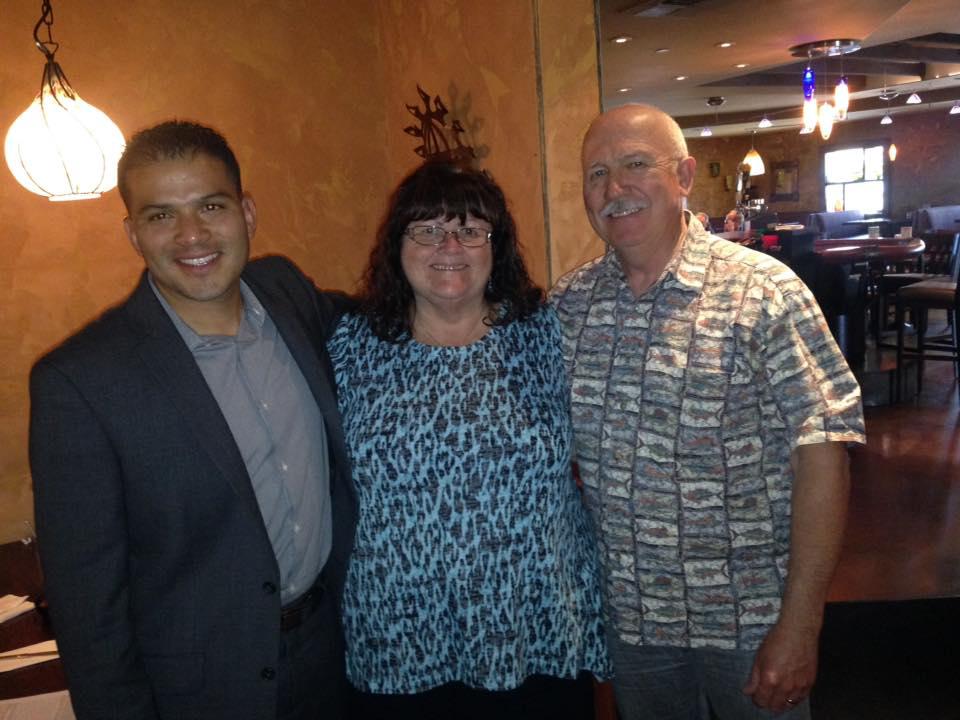 By Dorsheimer Family (3855 W 118th Street, Hawthorne CA 90250)
---
Johan did an amazing job selling my condo!
February 02, 2016
I owe Johan many reviews...he did an amazing job selling a condo that I no longer wanted to own. I had so many issues starting with a horrible tenant, and HOA not responding to my demands of the property. But Johan came to my rescue! All I had to do was sign the contract and I was no longer the owner. He took care of the tenant and related issues that with the property. If you want a detailed Realtor® to take care of you, go with The Running Realtor® Johan Cisneros.

Daisy sold in Long Beach
---
May 14, 2015
I am a probate attorney and would recommend Johan Cisneros. My client chose him to help sell an estate property. Because it was court supervised and we had some other issues - it took patience on Mr. Cisneros' part. He stuck with the representation and provided my client with excellent service.

Victoria Velarde in Culver City
---
Pacific Properties Realty Group
13658 Hawthorne Blvd Suite 306B, Hawthorne, CA 90250
Pacific Properties Realty Group
JOHAN CISNEROS, BROKER
DRE#: 02014523