March 17, 2020
1st Time Home buyer, scary process but not with the Running Realtor JOHAN! My wife and I were extremely fortunate to find Johan in our search for our home. My conversation with Johan at first was more of getting to know my family needs and wants for our future home.
Once we set expectations and starting looking for houses (the fun part of the process), Johan was quick to set up appointments with houses that were of interest to my family. We went to a couple of houses and my wife and I instantly fell in love with a house, Johan was quick to write up an offer letter that was fair to the seller but also fair on our budget.
Johan had an amazing idea which I believe set us apart from all the other buyers, he had my wife and I write a letter about ourselves and our hobbies. This helped bridge the gap between the seller and us, the seller accepted our offer and we opened escrow just a couple of days later.
Escrow is a great place to be, but also a very challenging part of the process as you have many questions about the house, financing and the big purchase price of the house. I would text/call Johan at any time of the day and he will be there to give my wife a great explanation and peace of mind. There is a lot of verbiage that we are not familiar with and Johan will always take the time to explain everything to us, ask us for our opinion, and fight for us.
After a short 22 days later, we received keys from Johan! Yes, Johan was able to move so quick we closed escrow in 22 days. If Johan would have given me keys and gone home after that, I would have been more than appreciative of Johan, but no. Johan created a lasting memory which my family will remember forever. Johan had a ribbon cutting ceremony, when we walked in he had dinner for us and of course a little champagne to celebrate.
Johan is no doubt the best realtor and I say that with confidence because he left me no doubt that the process was nearly perfect.
I owe Johan my life and I envy him for having a job where he is able to make people's dream come true everyday.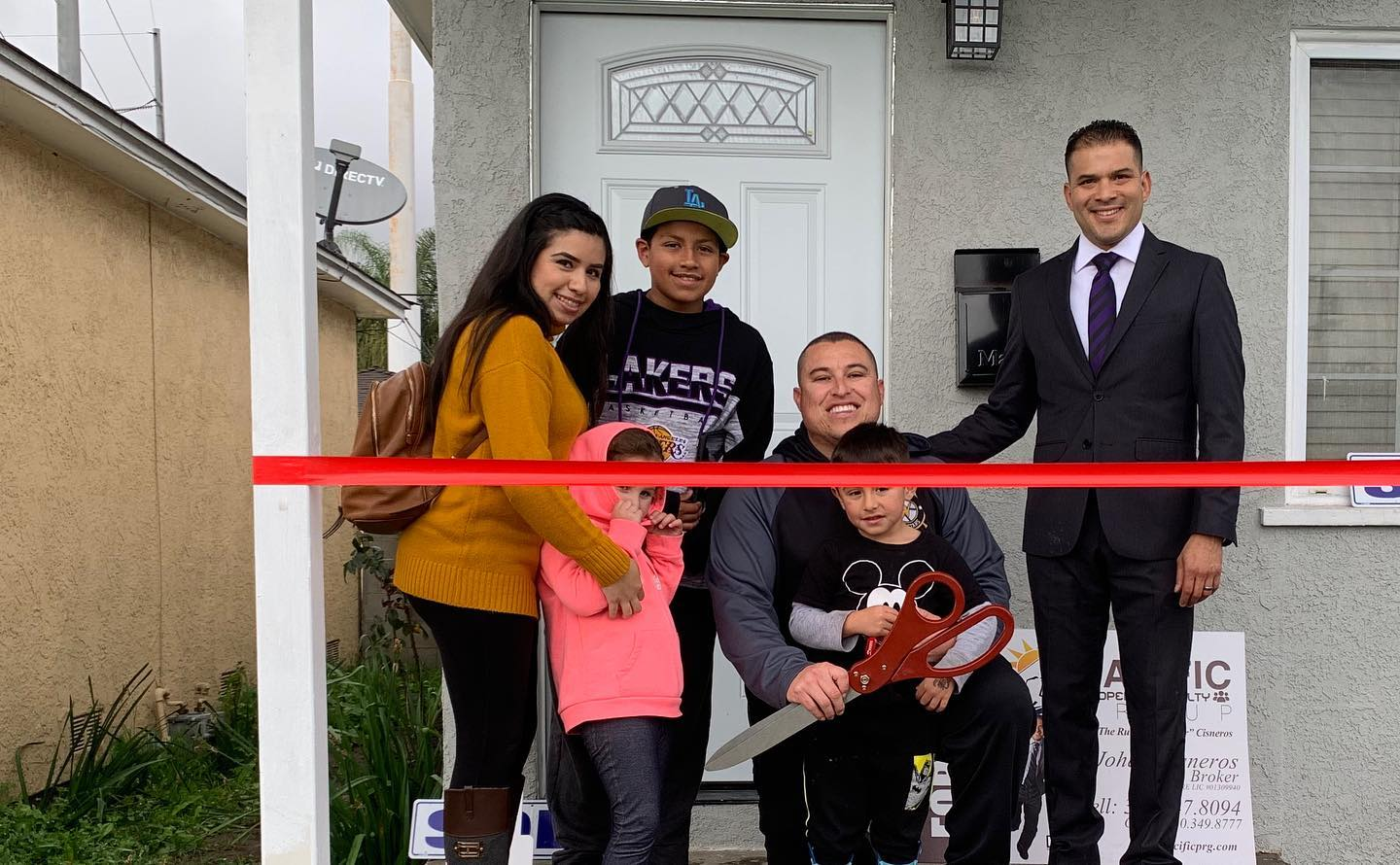 By Robert and Vanessa (Wiseburn Neighborhood)
---

He would take his time to stay with us to explain and understand our concerns!

June 14, 2019
Johan met us to view multiple properties and stayed on top of it when it came to showings. He would take his time to stay with us to explain and understand our concerns. Very nice and polite, not pushy at all (unless he needed to be with the sellers). He understood what type of area we were looking for in a home for our little family. It was refreshing to have a fresh perspective on what was realistic to expect in today's market and what was available to us. Versus our expectations coming in and our wants. I would definitely recommend Johan to our friends and family to help them purchase a home.
By Elizabeth and Jose (City of Compton)
---

Johan and Tony were genuine, knowledgeable and helpful!

February 27, 2019

Purchasing our first home would've not been possible without our realtor agents Johan Cisneros and Tony Tadros at Pacific Properties Realty Group. They came together and worked diligently to make our home purchasing happen. They worked long hours and were a pleasure to work with. They made our experience one that we will never forget. We are grateful to have worked with a team that went above and beyond. They were genuine, knowledgeable and helpful in every step of the way. Any questions we had they answered without any hesitation. They also gave us advice on how we should approach home buying and connected us with Celina Toscano our mortgage loan officer. She followed through with all documents needed for the loan. Looking for a home took time and most of all, patience. They promised to find us our home and they did! For anyone looking for a realtor that's going to deliver, we strongly recommend Johan Cisneros and his team at Pacific Properties Realty Group.
By Norma and Alfredo (Los Angeles Neighborhood)
---

Johan "The Running Realtor" helped me buy two homes and sell one home.

January 2019
I can't say enough about Johan's professionalism and knowledge of real estate. Not only is he a good realtor but he also understands all aspects of home inspections (general, termite, and foundation). Johan helped me buy and sell my first home in South LA. He also helped me buy my current home in Paramount. He was able to find me a new construction and he made it happen. Additionally he also understood the appraisal process very well and worked closely with the lender of our choice. Johan made the home buying process simple and almost stress free. I especially appreciated that he was always available (phone,text, or email) no matter how big or small the issue. This open communication made me and my wife very comfortable.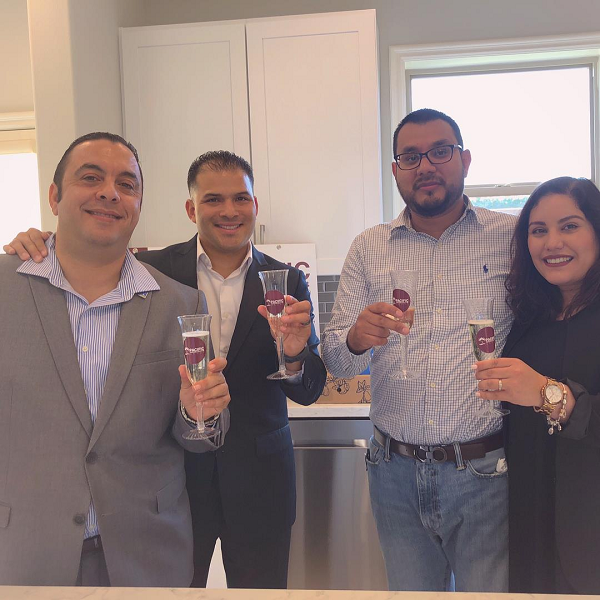 Thanks from Dr. Francisco Sanchez and Maria (City of Paramount)
---
May 24, 2018
Johan and his team are an amazing team with experience. Johan and his Team have helped us sell and buy and has made both processes very smooth. What i mostly appreciate is the honesty, communication, and professionalism that they have. I would 100% recommend any new or existing buyers to Johan. I look forward to working with them again in the near future.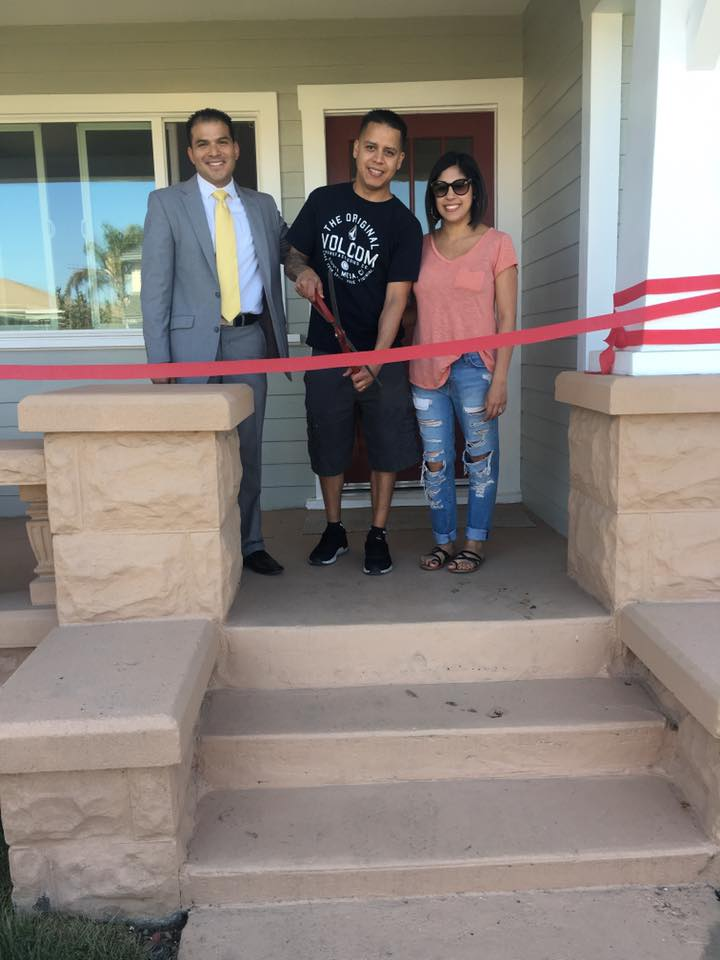 By Marilyn and Jerry (City of Hawthorne)
---
October 13, 2017
Johan Cisneros & Pacific Properties Realty Group Team is the Dream Team! I am so glad I used Johan for buying my house in Hawthorne CA. It was my first time buying home for me, so I had no idea what needed to be done. Johan gave me a lot of information at our initial meeting, including an analysis of the housing prices in my neighborhood. Johan and his team always made sure I understood everything and felt comfortable with the process. He always kept me updated with what was going on, really quick on responding to any questions I had or anything that I needed. Even while we were waiting to close, the team would check up on me every week just to see if I needed anything. The whole experience was nothing but positive, I understand buying a home can be stressful but I did not feel that one bit. An amazing team with incredible energy and enthusiasm! They truly take real estate to the next level by being service driven and people oriented...something all real estate professionals should exemplify! Looking forward to do more business with Johan & Pacific Properties Realty Group Team in the Future!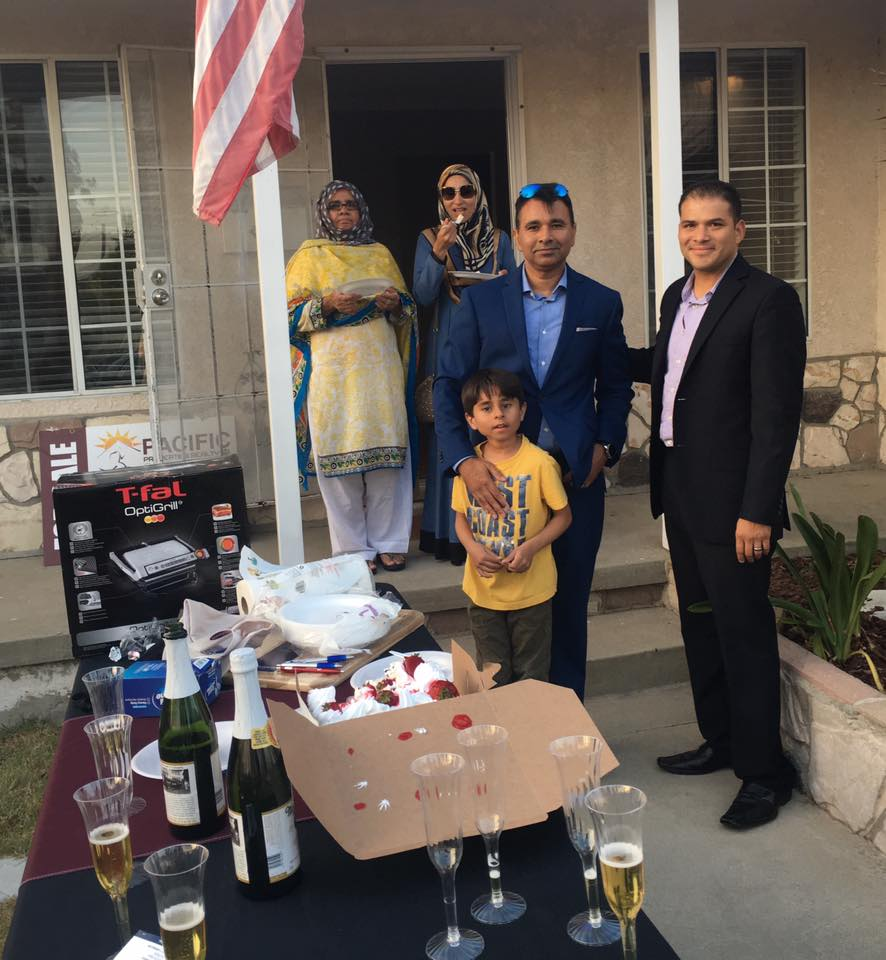 By Shaz (City of Hawthorne)
---
March 03, 2017

I'm a first time home buyer and my experience wouldn't have been the same w/o Johan! He's extremely attentive in every aspect and very dedicated to his work which made us feel very special and super excited to go along w/ this process that can sometimes be a bad one. He knows what he is talking about and will go out of his way to make sure you understand everything and takes the time to explain any uncertainty! I definitely recommend him to anyone who is looking for a good realtor. Thanks Johan!

By Claudia (City of Compton)
---
We are happy to have Johan as our Realtor®!
June 15, 2016
I don't think my home buying experience would have been as smooth as it was were it not for Johan Cisneros. He is very knowledgeable and fun to work with, but most importantly to me, he always returned my calls or answered the phone promptly. He doesn't over promise things and fail to deliver, on the contrary, he over delivered on what he said he would try to help us accomplish. When our offer got accepted, he negotiated a great discount for us. Not only will Johan be with you every step of the way to closing, he also helped us afterwards with transferring utility services to our new home and even offered to help me remove some clutter that was left in front of my house. I'm very happy to have chosen Johan as my Realtor because the guy just loves to serve others and I couldn't see myself doing business with anyone else.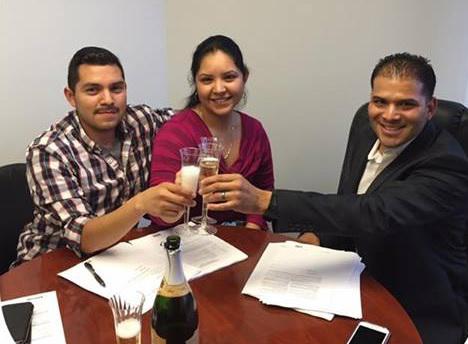 By David and Maricela (City of Hawthorne)
---
We are extremely appreciative of Johan, he worked at crazy hours of the night and morning to assure we got the most for our dollar, he's an awesome negotiator and advisor. We are first time buyers so a lot of the process was foreign to us and he was always there to translate and guide us. He's kind, friendly with a sense of humor, he's on top of his stuff :) he'll go all day negotiating crazy requests for us until the seller agreed!! Thank you so much Johan! He's a family man which means we shared similar values. He even had to bring his kids at times just to accommodate our work schedules, that meant a lot - and his kids are so cute and polite. We totally recommend him and will be forever thankful.

Muchas Gracias Johan y que Diosito te siga bendiciendo a ti y tu familia!
Maribel and Ray bought in Los Angeles

By Maribel and Ray ( City of Compton)
---
May 31, 2015
If yelped allowed more stars, Johan would definitely deserve them all! My husband and I decided to start looking for our first home and had no idea where to start. Not only were we clueless about the whole process but extremely nervous. Johan helped us so much in understanding the whole process not just once but repeatedly throughout the way, because trust me, we had so many questions! Since my husband and I both work nine hour shifts, he always made himself available to look at houses whether it be late at night or all day Saturday. He is very patient, understanding, and honest. He never once pressured us to do something we weren't 100% on. He was honest by letting us know of certain circumstances or situations of a house that we wouldn't notice or had no clue on. He is very reliable and is always there no matter what time of day. He goes above and beyond for all his clients that no one would ever do. Even after everything was all finalized Johan continued to help us with questions we had about the house. I know we chose the best realtor in helping us buy our first home! I would highly recommend Johan to my family and friends. Not only did Johan become our realtor but part of our family!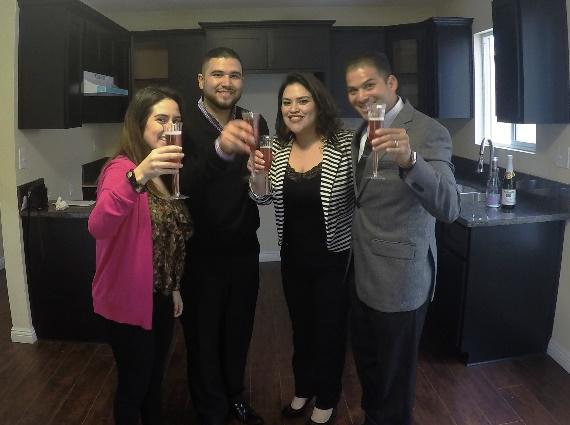 By Jennifer and Alex (Los Angeles Neighborhood)
---
March 17, 2015
Johan Cisneros, is such a great real estate agent. My husband and I have been trying to find a place to call our own since September 2014. Now we have a Townhouse in Hawthorne. Thanks to Johan we have now settled in and are living comfortably in our brand new home. Johan took the time and liberty to see all the available homes that fell within our budget. He knew the area pretty well whether it was a house or town-home. I would say that he is very reliable and when you have a question on anything he is able to answer you right away, if he does not have the answer for you then he tries to find the answer and gets back to you in the quickness. Overall, my experience working with Johan was amazing.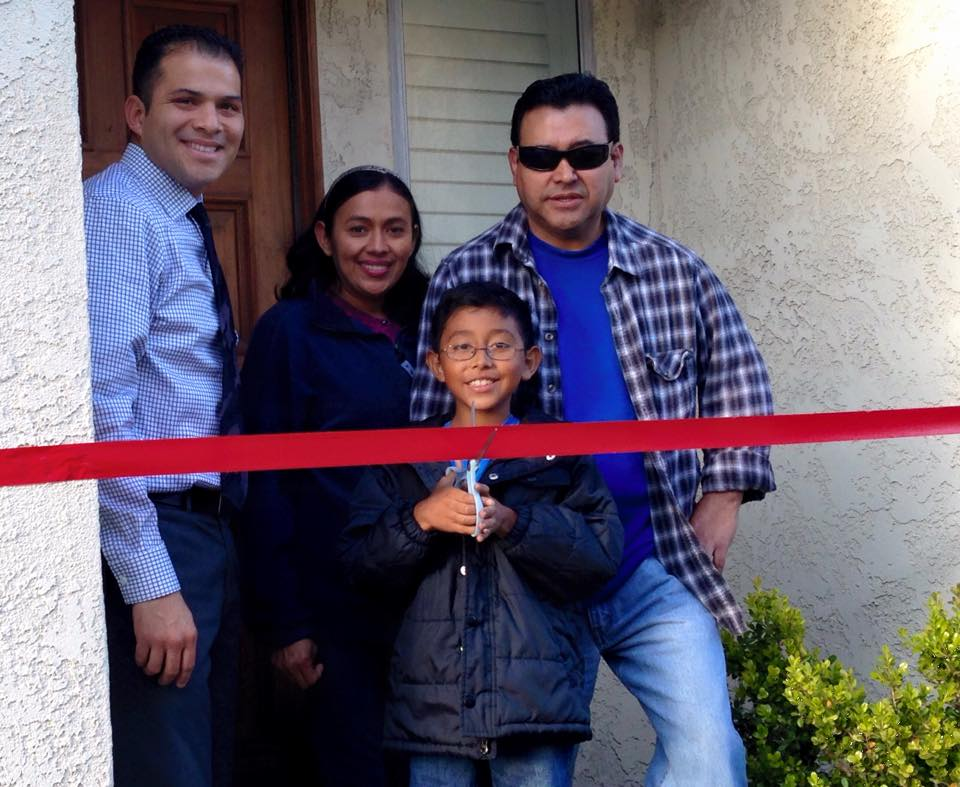 By Bessy & Guille (City of Hawthorne)
---
March 12, 2015
Thank you Johan for being so patient with us. As first time home buyers your patience and professionalism made this process stress free. After three RE Agents I'm glad you crossed our path. May God bless you continue helping families.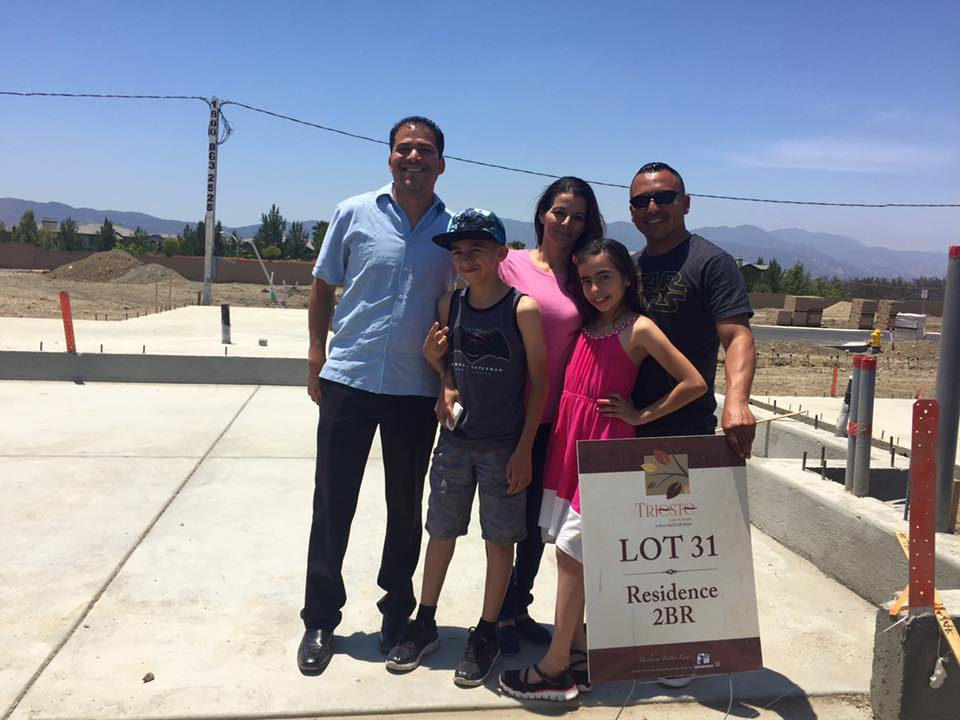 By Juan and Rosy (City of Lake Elsinore)
---
March 10, 2015
What we love about Johan Cisneros he truly measure up to holding the title of Real Estate Professional. My husband and I have known Johan for over 13 years. With all his knowledge of purchasing property and his great negotiating skills Johan helped and assisted us in buying 2 beautiful homes. We are grateful that he is in our lives. Not only is he very personable he takes great pride in finding you the dream home you really want. Johan is very patient and very dependable. He is a family man who really cares about you, your wants and your needs. We highly recommend Johan Cisneros as your Real Estate agent. He's the man. Thank you "the Diamonds"


By Jeanetta and Mr. Diamond (City of Compton)
---
March 03, 2015
Johan has tremendous knowledge on all aspects of the real estate industry when it comes to buying and selling. Johan and his father Manuel Cisneros are well known agents in the south bay. The advantage that Johan has over others is that he worked in all the fields of real estate,Loan Consulting, Appraiser, and Property Inspector. He has all the arsenal if your buying or selling property and the help of his father Manuel Cisneros who teams up with and tackle on negotiations.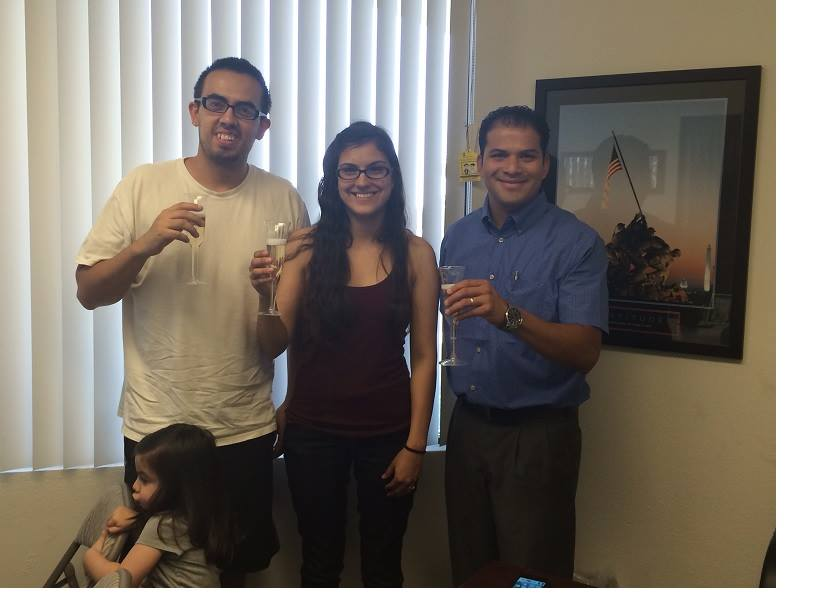 By Elario and Synthia (City of Los Angeles)
---
May 12, 2014
I came to Johan not having any experience in real estate. I had no idea where to start, but I did have specific requirements. He helped me to find a place that met all of my requirements. He helped me change from a specific area to another area. We went through the process of bidding and losing, but he kept my spirits high all the time. He was with me every step of the way when I finally found the right property for me. He answered any questions that I had very quickly. He works with a great broker that was very easy to work with to get my loan together. They both made this process so easy!! I recommend him to all of my friends and co-workers. He is really someone you can trust and rely upon.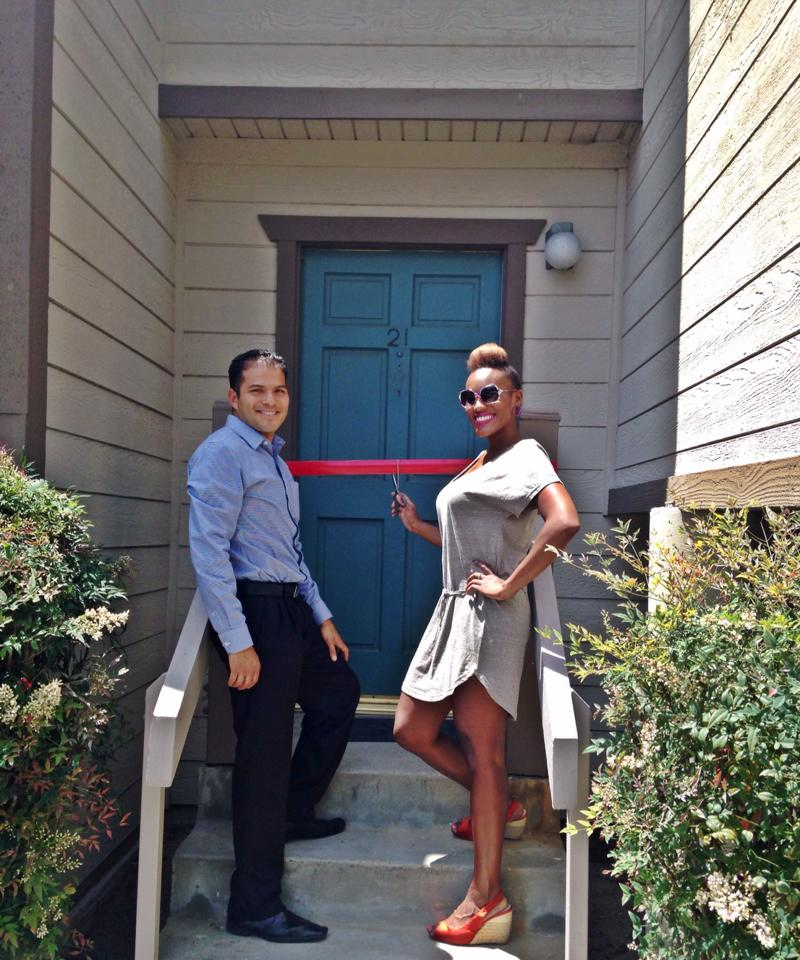 By Nikeisha (Woodland Hills Neighborhood)
---
April 01, 2014
Johan Cisneros is an excellent realtor. He was very patient when we were looking for our home. We never felt pressure or in a rush to buying a house we did not like. Most important, he negotiated the price that we asking.
By Andrea (City of Wilmington Neighborhood)
---
March 03, 2014

We have been working with Johan Cisneros since 2007 in our first purchase of our condo. Johan has shown great knowledge of the market and has tremendous negotiation skills. Johan always looks was is best for the client not for himself we have recommend Johan to many family and friends. Thank you Johan for all your hard work and for helping us purchase 2 properties in California.
By Demmis ( Otay Ranch Neighborhood)
---
February 19, 2014
When my husband and I were looking for a home we did not know who to trust. Luckily we found Johan. Automatically he was able to build the rapport and we were able to trust him. What was it that helped us? Well, he is a detailed realtor that had a knack for matching our needs to what we were looking for in a home. He has this ability to understand us and demonstrated to have the knowledge to make our home buying experience a easier one. His immaculate and organized paperwork process was key to us as both my husband and I have full time jobs and did not have much time to be running around to get paperwork done. He presented us with quality work and most of all was honest to us which was what we needed. Johan has this ability to speak to people and negotiate the best deal possible. He was able to provide us with the ongoing support that we needed and honestly if it was not for him, my husband and I would have still been looking for a home or have bought a house and not a home. I know that I will be contacting him when I want to sell my home and buy another one as he is the ONLY realtor that I can trust.
By Lupita and Marvin (City of South Gate)
---
February 04, 2014

Johan has the patience of God. We looked at about 50+ homes and put in offers. He was honest, candid, knowledgeable, very responsive, ethical and had excellent negotiation skills. You couldn't ask for a better agent. I had 2 agents working with me before I ran into Johan at an open house. I got much better service and was able to finally purchase a home. He always made himself available. It took us about 6 months and Johan hung in there with me being very patient and helping me stay calm throughout the entire process. You couldn't ask for a better agent.
By Sharon (City of Gardena Neighbrohood)
---
Pacific Properties Realty Group
13658 Hawthorne Blvd Suite 306B, Hawthorne, CA 90250
Pacific Properties Realty Group
JOHAN CISNEROS, BROKER
DRE#: 02014523