Johan is one of the best real estate agents in the South Bay!
By https://www.zillow.com/profile/jlmcisneros05/#reviews - September 17, 2017
Johan Cisneros is probably one of the best real estate agents in the South Bay. Hiring Johan and his team is one of the smartest decisions my wife and I have ever made. Take fifteen minutes to meet with him and hear him out, it's definitely worth your time. I had always heard that selling a house is a lengthy, scary and sometimes perilous process but not with Johan. He and his team not only put us at ease and talked us through every step of the way; they went OVER and ABOVE The call of duty to get us the highest price possible for our home. We almost went with the same agents that have worked in our community for decades but upon meeting with Johan we knew that he was the best possible choice. He's young, energetic and works hard for every sale. He utilized all available online resources as well as social media. He has top-notch designers, photographers, and construction, all dedicated to making your house as appealing as possible to potential buyers. The open house went off without a hitch and we soon had multiple offers. I don't write many reviews and I certainly don't gush over people very often but Johan deserves the praise. He did extremely well by me and my family and cares enough to follow up and show genuine interest in us long after the transaction is over. I would recommend Johan to anyone and will undoubtedly be using him again in the future for any of my real estate needs.

Jordan and Susan in Hawthorne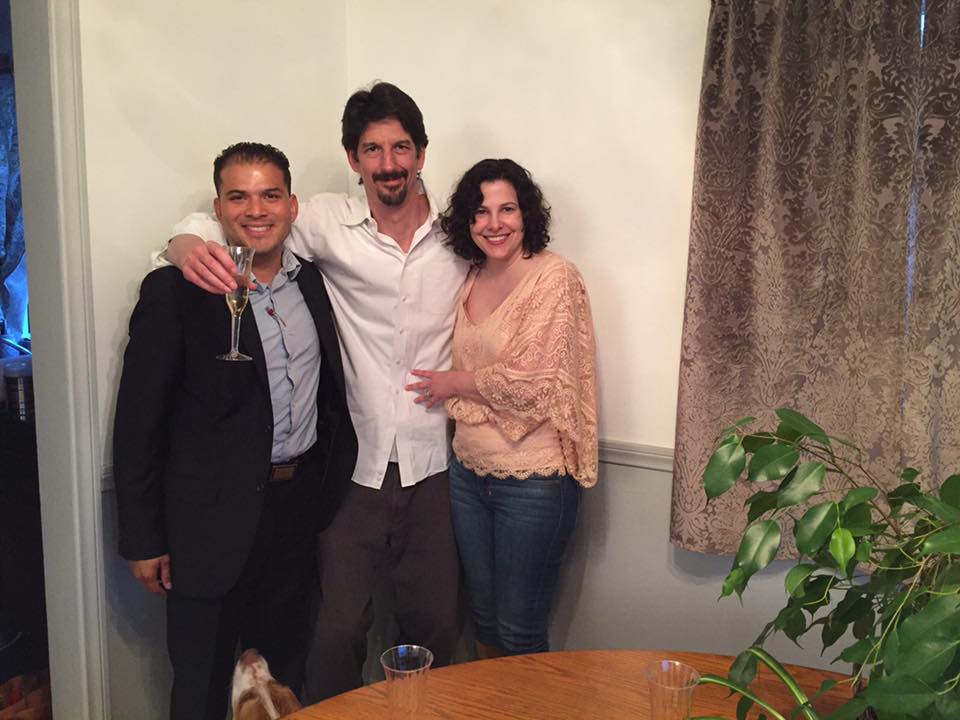 ____________________________________________________________


Johan Cisneros & Pacific Properties Realty Group Team is the Dream Team!

By http://www.zillow.com - 10/13/2017

Johan Cisneros & Pacific Properties Realty Group Team is the Dream Team! I am so glad I used Johan for buying my house in Hawthorne CA. It was my first time buying home for me, so I had no idea what needed to be done. Johan gave me a lot of information at our initial meeting, including an analysis of the housing prices in my neighborhood. Johan and his team always made sure I understood everything and felt comfortable with the process. He always kept me updated with what was going on, really quick on responding to any questions I had or anything that I needed. Even while we were waiting to close, the team would check up on me every week just to see if I needed anything. The whole experience was nothing but positive, I understand buying a home can be stressful but I did not feel that one bit. An amazing team with incredible energy and enthusiasm! They truly take real estate to the next level by being service driven and people oriented...something all real estate professionals should exemplify! Looking forward to do more business with Johan & Pacific Properties Realty Group Team in the Future!

By Shaz in Hawthorne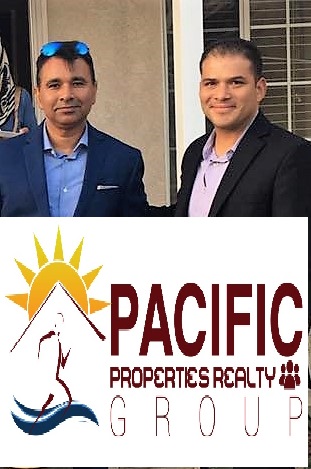 ____________________________________________________________

Johan helped us sell our investment property!
By http://www.realtor.com – September 10, 2016
Johan did a great job helping us sell our house in Hawthorne. We really appreciated all his hard work.
The Dorsheimers sold in Hawthorne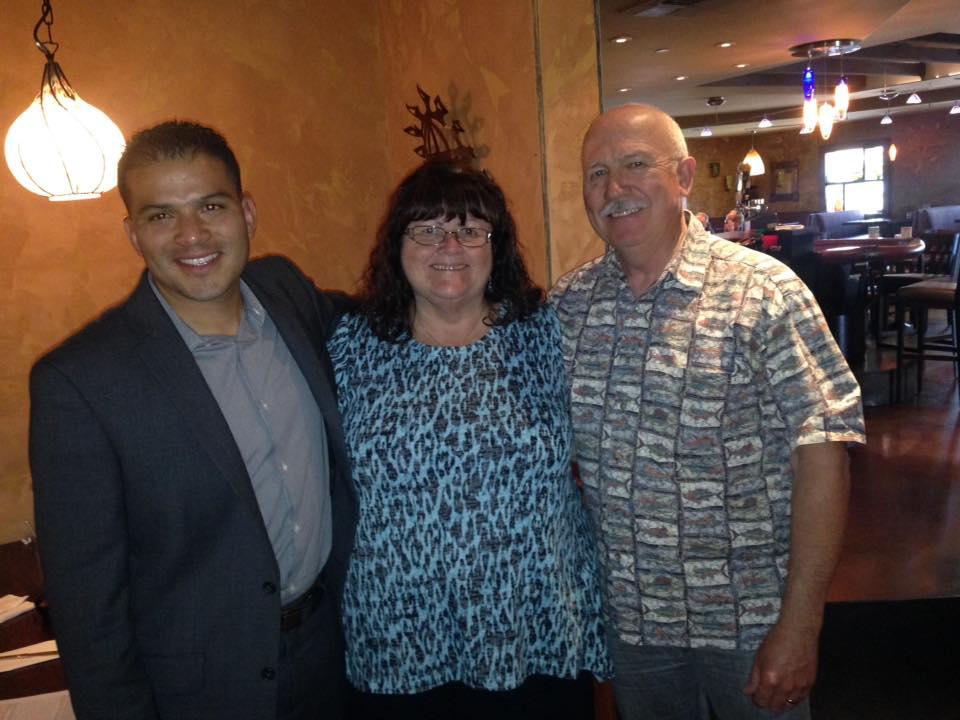 ____________________________________________________________
We are happy to have Johan as our Realtor®!
By http://www.zillow.com – June 15, 2016
I don't think my home buying experience would have been as smooth as it was were it not for Johan Cisneros. He is very knowledgeable and fun to work with, but most importantly to me, he always returned my calls or answered the phone promptly. He doesn't over promise things and fail to deliver, on the contrary, he over delivered on what he said he would try to help us accomplish. When our offer got accepted, he negotiated a great discount for us. Not only will Johan be with you every step of the way to closing, he also helped us afterwards with transferring utility services to our new home and even offered to help me remove some clutter that was left in front of my house. I'm very happy to have chosen Johan as my Realtor because the guy just loves to serve others and I couldn't see myself doing business with anyone else.

David and Maricela bought in Hawthorne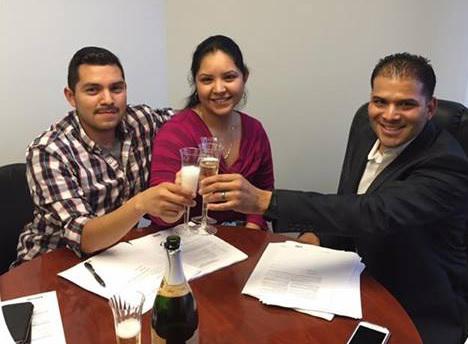 ____________________________________________________________
He is an awesome negotiator and advisor®!
By https://www.yelp.com – April 03, 2016
We are extremely appreciative of Johan, he worked at crazy hours of the night and morning to assure we got the most for our dollar, he's an awesome negotiator and advisor. We are first time buyers so a lot of the process was foreign to us and he was always there to translate and guide us. He's kind, friendly with a sense of humor, he's on top of his stuff :) he'll go all day negotiating crazy requests for us until the seller agreed!! Thank you so much Johan! He's a family man which means we shared similar values. He even had to bring his kids at times just to accommodate our work schedules, that meant a lot - and his kids are so cute and polite. We totally recommend him and will be forever thankful.

Muchas Gracias Johan y que Diosito te siga bendiciendo a ti y tu familia!
Maribel and Ray bought in Los Angeles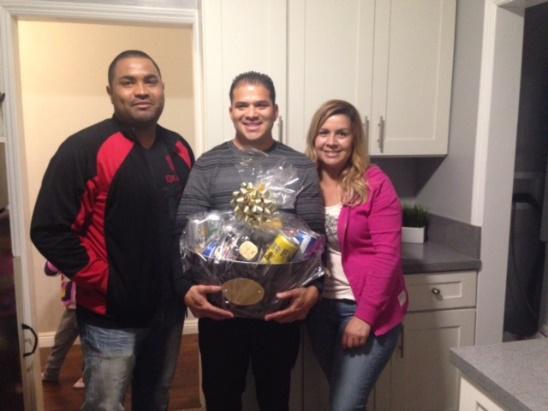 ____________________________________________________________
The Running Realtor® helped me buy my first home!
By http://www.zillow.com – March 04, 2016
Johan got me my first home. The "Running Realtor" was able to work with the seller to get my offer accepted. There were multiple offers on the home but Johan's strategy paid off. I can't say enough about Johan's professionalism and knowledge of real estate. Not only is he a good realtor but he also understands all aspects of home inspections (general, termite, and foundation). He also understood the appraisal process very well and worked closely with the lender of our choice. Johan made the home buying process simple and almost stress free. I especially appreciated that he was always available (phone text, or email) no matter how big or small the issue. This open communication made me and my wife very comfortable. I look forward to working with Johan in the future whether it's selling or buying a home.
- Dr. Francisco Sanchez bought in Los Angeles
____________________________________________________________
Johan did an amazing job selling my condo!
By https://www.yelp.com – February 02, 2016
I owe Johan many reviews...he did an amazing job selling a condo that I no longer wanted to own. I had so many issues starting with a horrible tenant, and HOA not responding to my demands of the property. But Johan came to my rescue! All I had to do was sign the contract and I was no longer the owner. He took care of the tenant and related issues that with the property. If you want a detailed Realtor® to take care of you, go with The Running Realtor® Johan Cisneros.
- Daisy sold in Long Beach
____________________________________________________________
Estate or probate sales!
By https://www.yelp.com – May 14, 2015
I am a probate attorney and would recommend Johan Cisneros. My client chose him to help sell an estate property. Because it was court supervised and we had some other issues - it took patience on Mr. Cisneros' part. He stuck with the representation and provided my client with excellent service.
- Victoria Velarde in Culver City
____________________________________________________________
Johan always made himself available!
By https://www.yelp.com – May 31, 2015
If yelped allowed more stars, Johan would definitely deserve them all! My husband and I decided to start looking for our first home and had no idea where to start. Not only were we clueless about the whole process but extremely nervous. Johan helped us so much in understanding the whole process not just once but repeatedly throughout the way, because trust me, we had so many questions! Since my husband and I both work nine hour shifts, he always made himself available to look at houses whether it be late at night or all day Saturday. He is very patient, understanding, and honest. He never once pressured us to do something we weren't 100% on. He was honest by letting us know of certain circumstances or situations of a house that we wouldn't notice or had no clue on. He is very reliable and is always there no matter what time of day. He goes above and beyond for all his clients that no one would ever do. Even after everything was all finalized Johan continued to help us with questions we had about the house. I know we chose the best realtor in helping us buy our first home! I would highly recommend Johan to my family and friends. Not only did Johan become our realtor but part of our family!
Jennifer and Alex bought in Los Angeles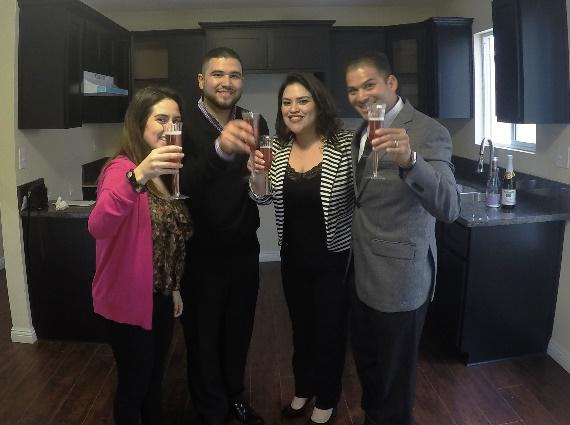 ____________________________________________________________
She would put her hands on fire for him!
By https://www.zillow.com – April 19, 2015
My wife and I are first time homebuyers. For a short while we were looking at houses on our own. However, one day my wife mentioned to her aunt Margarita that we were looking for a home. Her aunt recommended Johan Cisneros and clearly stated she would put her hands on fire for him (meaning she has full trust and confidence in Johan as a person and Real Estate Agent). We decided to give him a call, and it was the greatest blessing. We were not disappointed for he is very patient, respectful, knowledgeable, extremely professional and has plenty of experience in the business. Finding a home became less stressful because we knew we had and excellent honest agent guiding us through the process of purchasing it. He explained every single step along the way and, he was always available regardless of the time or day. I highly recommend Johan because his main focus is providing excellent service and getting you that perfect home.
Pacific Properties Realty Group
13658 Hawthorne Blvd Suite 306B, Hawthorne, CA 90250
Pacific Properties Realty Group
JOHAN CISNEROS, BROKER
CA DRE License Number: 02014523